Stages of Engaging: Dating
Jump to navigation
Jump to search
Problem Statement: How do we move from introduction to commitment (or not) in the shortest timeframe while giving sufficient information, confidence and detail to move to the next stage?
The Answer: Dating
What Does Success Look Like?
For Founders and Startups
Aligned values
Clear end game
Clearly defined product/scope/requirements
Financially viable
Firm commitment to partner
For Corporates
All of above AND confident in discovery and assessment phase
Guiding Principles
Honest and transparent discussions
Be realistic about constraints
Stay engaged in the process*#Leave every interaction with a commitment to 'clear' next steps
Minimum 'needed' to get to next stage eg documentation
Timeframe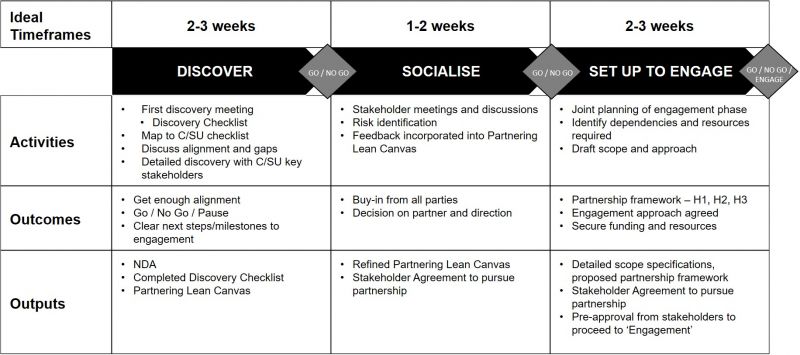 Partnering Lean Canvas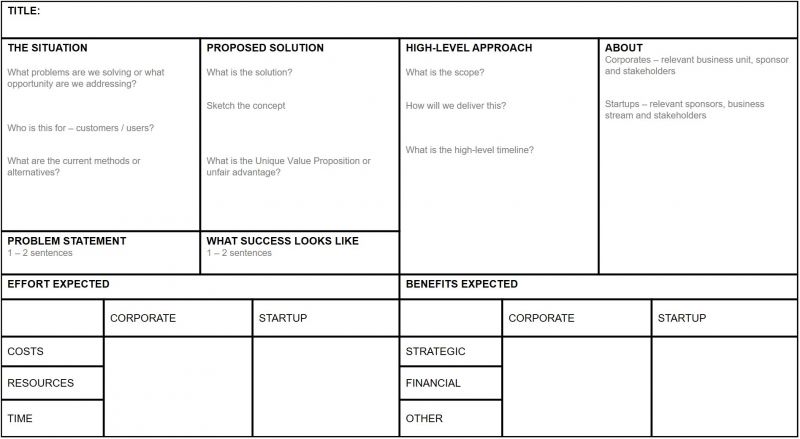 FACILITATOR COMMENTARY Clearly identifying the information needed to have meaningful conversations so as to avoid time wasting on both sides was seen as critical. Building on the Scouting Stage, Dating gets down to the setting of clear expectations, aligning vision and values and setting realistic time boundaries.