Stages of Engaging - Scouting
Jump to navigation
Jump to search
Scouting is the stage where discovery, information harvesting and knowledge acquisition in a pre-engage phase becomes critical. A landscape scan and key materials are gathered to then lead into the Dating Stage of Engagement.
What Does Success Look Like for Both Corporates and Startups?
Easily find and search opportunities
Easily know if the 'fit' is right thereby saving time and money
Basics
How do we know/find out about each other?
How do we know how the other thinks?
How do we know what problems we each have?
Resources
Links to industry players
Links to social content
Templates
Canvas
Legal documents
Financial models
Engagement models
Checklists
Prepare to Engage
Checklist - Corporate
Checklist - Startup
Basic Bio
Problem defined
Mandate to act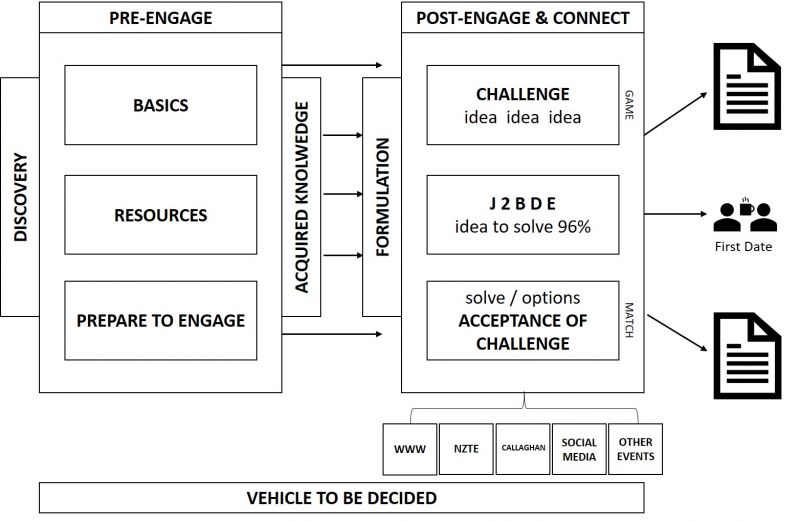 FACILITATOR COMMENTARY The need to better understand the ecosystem landscape and find out who is working in the areas of your interest was quickly identified. Basic tools needed to assist with this were also noted including the need for checklists, bio info, industry landscape scans and other groundwork papers to aid better, more meaningful initial conversations.